"For several years now, RATP Dev has been extensively involved in Algeria, with the opening of the Algiers metro, tramway systems in several cities across the country, and several more on the drawing board. Our Algerian employees have benefited from the know-how of RATP Group experts – who were expatriated locally – and from training provided in France. The aim is that responsibility will then be transferred to an Algerian manager, who will carry out his job with passion and exacting standards, as his expatriate predecessors did before him. 
Through such experiences and dynamism, some employees in turn embrace an international career and pass the baton on to others, somewhere else in the world."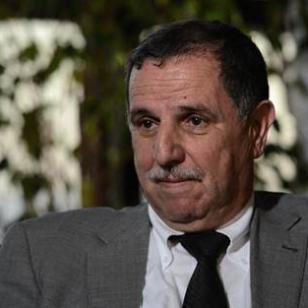 "Un institut de formation est en place. Nous comptons beaucoup sur RATP Dev pour former nos jeunes ingénieurs aux techniques de transport guidé, qui est une technique tout à fait nouvelle en Algérie. Nous avons aussi des cadres algériens qui ont été formés par RATP Dev à Paris et qui en sont revenus très satisfaits."
Aomar Habdi
PDG de l'Entreprise du Métro d'Alger 
Process
RATP Dev's ambition is to bring the RATP Group's know-how to a given place and develop the talents that exist there. 
Our human resources management system illustrates this approach and meets three key objectives:
• To attract the best people to support our growth
• To develop our employees' skills and foster internal mobility
• To assess and reward individual performance
Backing of a Group
With its 2,000 engineers, the RATP Group brings its experience and expertise to the creation and operation of transport systems across the world. 
Recruitment in close proximity to regions
Our experts and managers recruit local high potential candidates whom they train to the highest international standards in operation and maintenance. It is vital for RATP Dev to be as attentive as possible to the specificities of each territory and to recruit with care employees who will be supported in developing their skills.
Transfer of skills
In Algeria, with its Institute of Railway Training, and soon in the Middle East, RATP Dev is going a step further and creating training centeers to pass on our transport skills to our employees (driving, regulation and operational management).
For management functions with high responsibilities (Operational Unit Director, Operations or Maintenance Director), mentoring and individualized training are provided over several months to ensure the transfer of technical and managerial skills.
Promotion of internal mobility
Through the sharing of our culture of excellence with all Group employees around the world, RATP Dev is enriched by new talents who will be able to pursue their careers within the Group via internal mobility.
 
Learn More

Yasmina Serir Hadj
Director of Human Resources RATP El Djazaïr
Contact-us