Challenge
Complete the mobilisation phase successfully and achieve the minimum target of 45% in 'Saudi occupancy' of positions along with a minimum 55% contribution by local suppliers and service providers
Commission 100% driverless metro lines 1 and 2 
Respond to the stakes of the Kingdom of Saudi Arabia and the city of Riyadh in terms of economic, social and environmental development. 
Offer the city's inhabitants a multi-modal network that meets the top international quality standards
2
fully-automated metro lines
39
km, 25 stations served by the Blue Line
25
km, 15 stations served by the Red Line
Solution
To meet the development stakes of the city of Riyadh and the 2030 vision of the Kingdom 
Acquire a multi-model modern network that is safe and high-performance. 
Facilitate the travel of the inhabitants of Riyadh 
Make mobility a vector of economic, social and social development 
As part of RATP Dev Capital Metro Company - SAPTCO, the joint venture established with our Saudi strategic partner SAPTCO, RATP Dev is committed to the mobilisation, operation and maintenance of future lines 1 and 2.
Mobilisation phase: RATP Dev Capital Metro Company - SAPTCO will locally make available several types of positions for Saudis in various engineering fields civil, mechanical, electrical and telecommunications in addition to many other jobs for specialist technicians and positions focusing on customer service, ticket sales, safety, security and administration.
Commissioning of two fully-automated metro lines: RATP Dev Capital Metro Company - SAPTCO will offer a wide range of services in terms of operation and maintenance, including operations, safety, passenger assistance, management of facilities and maintenance of areas (stations, nearby car parks, depots, etc.) as well as everything concerning the metro system such as trains, signalling, telecommunications, electrical supply and passenger information, etc.
Towards a multi-modal network: The metro is an integral part of the project of King Abdulaziz for mass transit in Riyadh. This project is an integrated metro and bus network intended to address the future expectations of the city's inhabitants. With six lines amounting to 176 km and 85 stations, the Saudi capital's metro network will cover most of the city's densely populated areas, public facilities, educational institutions, shopping centres and medical infrastructure. Whereas the bus will ensure additional coverage inter-connected with the metro to enable inhabitants to travel to the centre and the city's business areas via structural and feeder lines.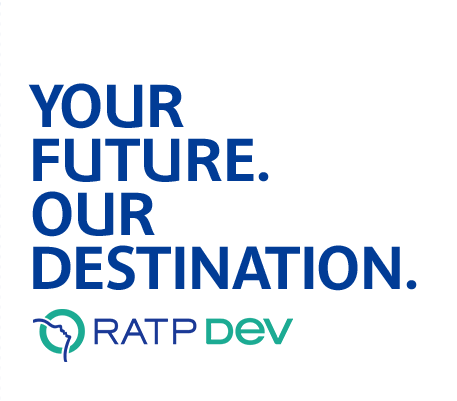 Learn More
RATP Dev Capital Metro Company - SAPTCO
Contact us