Challenge
Smoother journeys. Improving transit choices with a quick, quiet, clean option. Fewer private cars on the road. With so many issues at stake, the goals for the Florence tram were ambitious. RATP Dev addressed them one by one.

Smoother journeys are ensured by the modern, quick, comfortable tram and its fresh new signage.

Travellers enjoy a better choice of transportation thanks to on-going work on tram design, building, operation, and maintenance.

We aimed even higher, to recruit, train, and support employees long-term, while giving Italy's eighth most populous city a makeover. It all came together with our partners in a concession consortium of French and Italian companies.
Solution
Shorter travel times and greater comfort and peace of mind?
The life of locals and tourists in Florence changed for the better on February 14, 2010, when the tram opened. The quick, quiet, clean transit blends seamlessly into the city of art with its designer look.
The tram has cut back on the number of cars and other private vehicles in the city. Less noise, stress, and pollution make for a cleaner, and a more pleasant and pedestrian-friendly downtown.
Nevertheless it was a daunting undertaking with many challenges. Infrastructure was lacking and the tram cars were delivered late. However RATP Dev met the opening deadline by adapting the operation and maintenance schedules. It even managed to deliver ahead of schedule, recruiting and training the drivers and regulation and maintenance teams in two months instead of three.
With its partners of the concession company Tram di Firenze, RATP Dev just keeps on rolling: with the operation and maintenance of tram line 1 under its belt, RATP Dev is responsible for pre-operating the two additional lines (lines 2 and 3) and will operate them from the time as soon as it comes into service.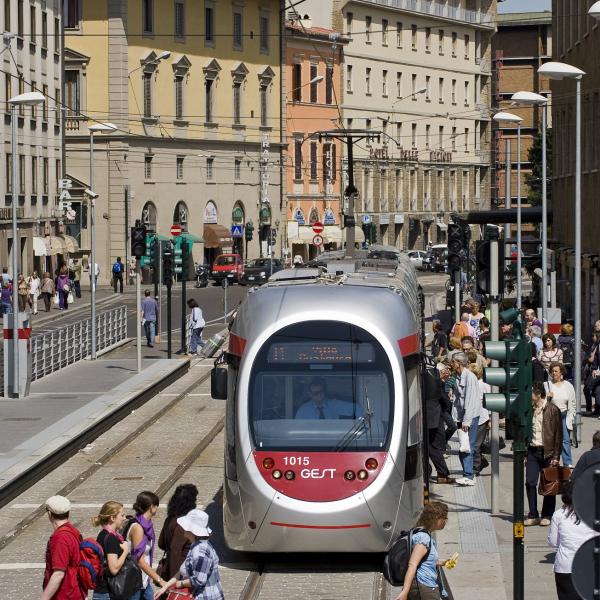 "Your future. Our destination."
Learn More
GEST
Jean-Luc Laugaa
General Director
Contact-us