Reducing the environmental impact and improving quality of life for local residents
Biogas, hydrogen, electricity... several solutions are available to replace traditional diesel buses, and in doing so, reduce local emissions of pollutants along with noise pollution. Transitioning bus fleets to clean energy is one of the key ways in which local authorities are reducing their environmental impact and improving the quality of life for their residents.
To successfully make that transition and operate a clean bus fleet while remaining cost-effective, several challenges must be overcome: choosing the most suitable technology or technologies, investing in the right infrastructure, transforming bus depots, and adapting operating and maintenance rules.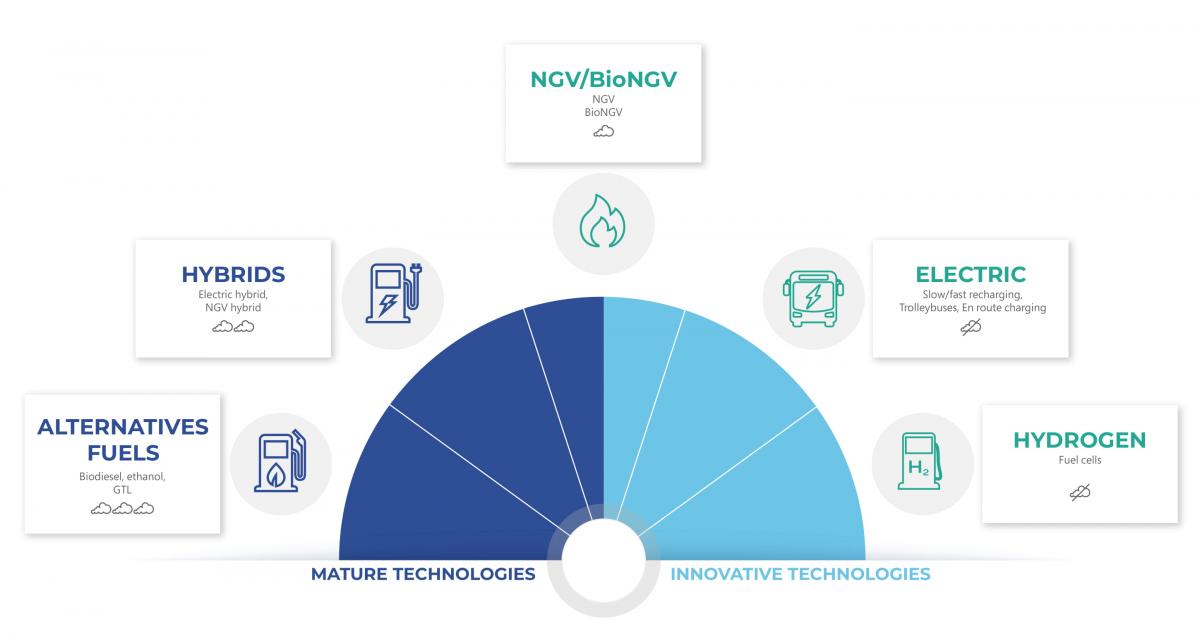 RATP Dev, for a successful energy transition
As a partner of sustainable cities and armed with RATP Group's experience, RATP Dev offers a range of end-to-end solutions for Public Transport Authorities (PTA) in search of energy transition projects for their bus fleets. 
Impartial and independent with regard to the energy alternatives to choose from, we offer solutions and assistance tailored to the specific characteristics and constraints of the local environment.
We are involved in every step of the way: 
Energy strategy 
All-round diagnostic to evaluate usage and needs, identify and compare possible scenarios, and determine the road map  
Transition management 
Purchase of rolling stock and charging systems, conversion of depots, adaptation of maintenance workshops
Operation & Maintenance
Adaptation of the transport offer, staff training, safety management, day-to-day operations, supervision and execution of the maintenance of vehicles, infrastructure, and depots

4,700
clean buses rolled out in the Paris Region by 2025
1,200+
buses powered by hybrid or zero-emissions systems already up and running on our networks
1st
operator to run a fully electric double-decker bus route—London's iconic 94 line.
Our achievements
We have unrivalled and recognised expertise when it comes to the energy transition. Our teams are fully committed to helping our Public Transport Authority clients with their large-scale or locally-focused eco-friendly projects for the benefit of our passengers and to promote environmentally friendly modes of transport. 
2025 BUS PLAN in the Paris Region: a fleet transformation plan without equal in terms of scale and complexity 
In the Paris Region, RATP group is aiming for a 100% clean bus fleet by 2025, including some fully electric models, some that run on renewable gas, and others with hybrid power systems; altogether over 4,700 clean buses! All 25 RATP bus depots will be converted and modernised to accommodate electric and bioNGV buses: a colossal industrial undertaking! This bold challenge is a world's first for a transport operator and a fleet of this size.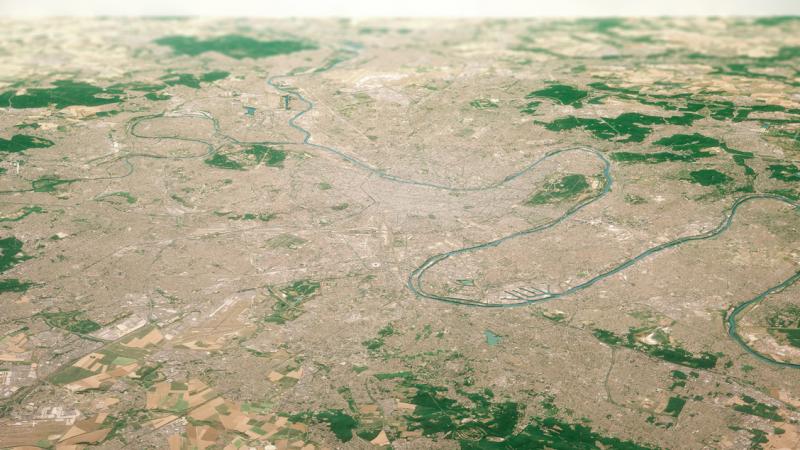 RATP Dev London: the red buses are going green 
In 2018, as part of establishing the Ultra-Low Emission Zone in Central London, RATP Dev helped the city's Public Transport Authority, Transport for London, convert the C1 and 70 routes, i.e. a total of 36 buses converted to 100% electric power.  In February 2020, the iconic 94 route—operated by our subsidiary RATP Dev London—became the first fully-electric double-decker bus route. As part of the transformation, we also onverted the infrastructure at our Shepherd's Bush depot to accommodate the new electric routes.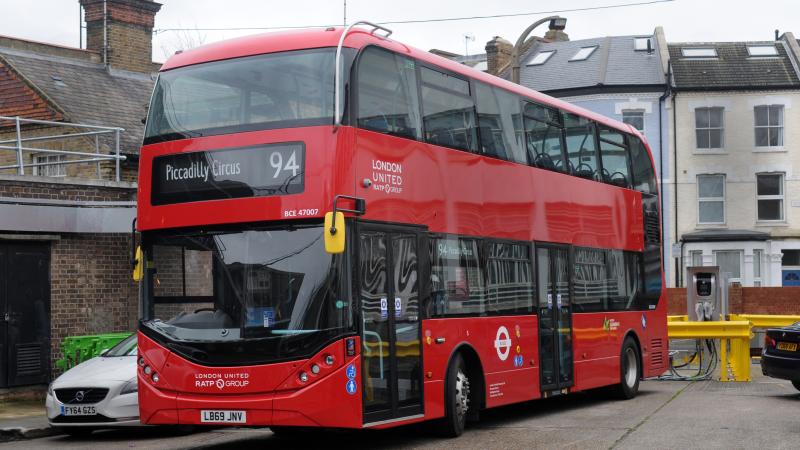 Bourges, La Roche-sur-Yon… local roll-outs of multiple technologies  
At RATP Dev, we are rolling out more and more clean buses in the cities where we operate. To give a few examples: Bourges received the first hybrid NGV bus in France in 2019; Open Tour Paris has added over ten electric and NGV hop-on hop-off buses to its sightseeing fleet, including the world's first double-decker open-top NGV bus; In 2018, The Original Tour in London added a fully electric bus to its hop-on hop-off fleet; In 2021, a hydrogen bus will go into service in La Roche-sur-Yon; And the express line running between Les Mureaux and La Défense will have 30 buses converted to GTL.