Making day-to-day life easier for our passengers 
In this era of digital revolution, with a multitude of mobility solutions to choose from, passengers are becoming increasingly demanding. They expect transport operators and cities to provide a simple, seamless, personalised, and enjoyable experience before, during, and after the journey. 
To attract passengers, make public transport their first choice, and keep them coming back, it is essential to provide them with a positive mobility experience.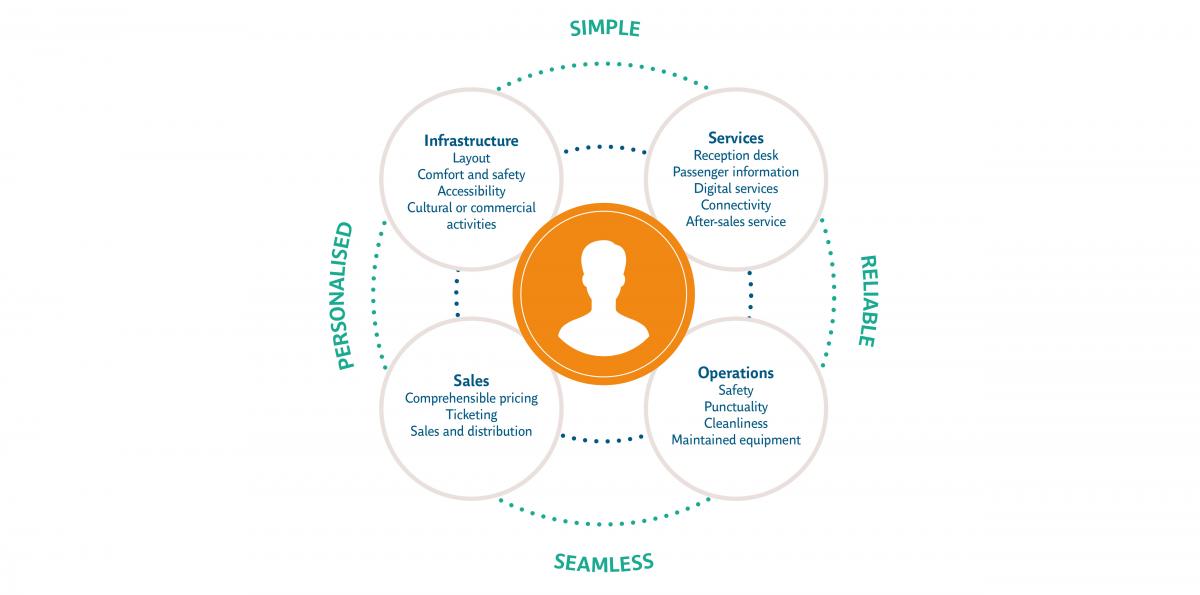 Welcome: our programme to achieve excellence in customer satisfaction 

RATP Dev has made the passenger experience one of its priorities and has positioned itself as a benchmark player in terms of service quality. 
  
Our Welcome programme is 100% customer-oriented and based on four essential principles:
Adaptable and flexible methodologies that will enable us to analyse the situation on the ground and hear what the passengers have to say, set priorities and undertake initiatives with high added value.
An active community to pool and share best practices between networks. That community is made up of experts at the group level and a network of ambassadors in the subsidiaries and in the field.
Innovative tools to get to know our passengers so we can forge and maintain a relationship of trust with them. 
An embodiment of this approach at the most senior level of management. 
In 2021, we are launching a new initiative as part of the WELCOME programme: "Voice of the Customer" to get unfiltered and immediate feedback from our passenger customers so that we can quickly implement actions to improve our operational excellence.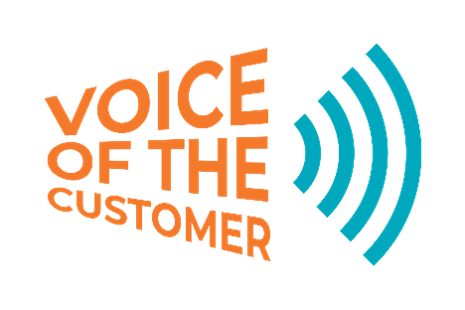 In figures
Our approach is pragmatic, structured, and ready for roll-out. We are convinced that practical actions with quick and measurable results are key to the success of any project aimed at improving the customer experience. This approach has proven its effectiveness in cases such as these: 
42 networks
in several countries have integrated the WELCOME programme for excellence in customer satisfaction
1st Prize
awarded to the WELCOME programme at the CX AWARDS 2020 in the "customer centric" category
50 models
of "customer journeys" to analyse all the actual or potential stages that passengers go through in the course of their relationship with us
Focus on some initiatives from the Welcome programme
Our expertise is recognised by public transport authorities and passengers alike as we continually develop new services to improve the journey and experience of our passengers.
On-board occupancy indicator: find out in advance if there is room on the bus
With this application, a person waiting at a bus stop can find out whether he or she can expect a comfortable and stress-free journey on the approaching bus. 
LoadTracker/Thermobus predicts passenger boarding and alighting at each stop. This means the passenger can get real-time information on the level of occupancy of the next buses coming to that stop. Depending on whether the passenger is travelling alone or accompanied, or possibly with bulky luggage or a pushchair, for example, he or she may decide to get on the next bus or prefer to wait for the following one.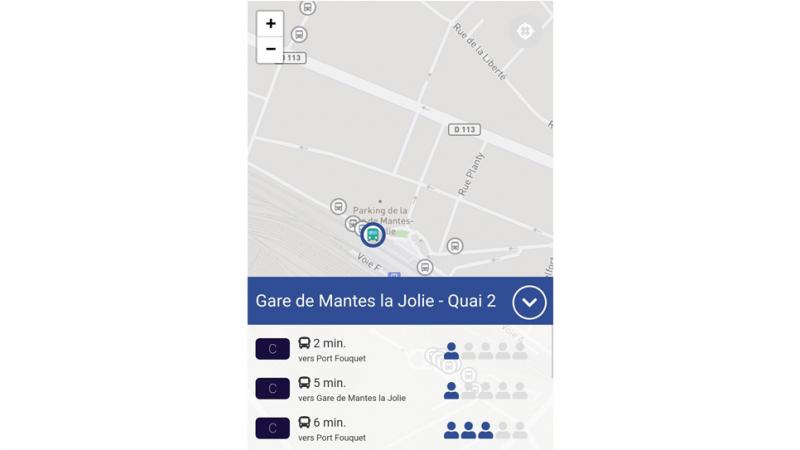 Display windows: stay informed throughout your journey
RATP Dev has deployed display windows in the Orlyval shuttles, providing passengers with useful real-time information on upcoming flights or RER rail network schedules, depending on the direction of travel. This innovative system is being studied for roll-out on some of the other networks we operate. Practical information, non-stop news, weather or traffic forecasts... The smart windows allow passengers to stay informed effortlessly throughout their journey.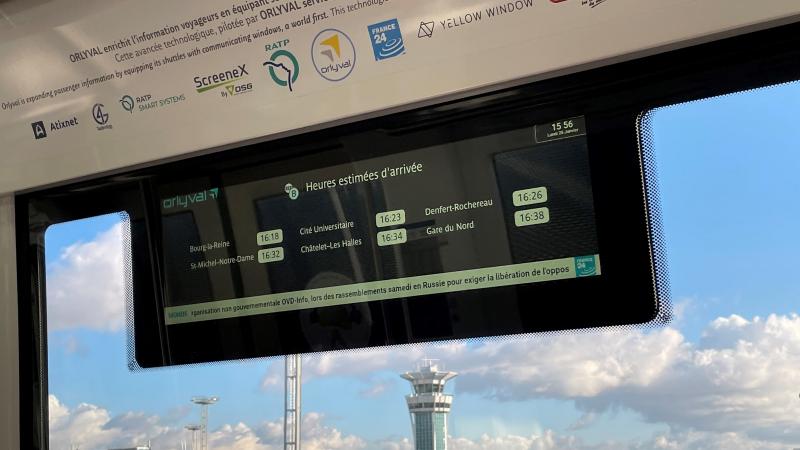 HoloStop: the first holographic bus stop button
This all-new innovation—a world-first—has already been rolled out to some of the buses on our Saint-Quentin-en-Yvelines network (Paris Region, France) and is planned for roll-out on several of our networks in France in 2021: the HoloStop holographic stop button lets passengers make a contactless request for a stop. HoloStop illustrates how innovation can support compliance with health measures on public transport (especially during the COVID-19 pandemic). It is also reassuring for the passengers, allowing them to travel with peace of mind.