Mobility-as-a-Service: a multimodal and customer-focused approach
MaaS, the "all-in-one" mobility system, is a unique interface that revolutionises the travel experience. In practical terms, it is a mobile application that commuters can use to plan, book, and pay for their journey, regardless of the mode of transport used (bus, bike-sharing, etc.). 
It is also a tool for implementing multimodal transport for local communities, which can:
Shine a light on all the modes of transport and mobility services in the region, both public and private
Promote viable alternatives to the private car
Manage and improve the transport services available in their region by centralising travel information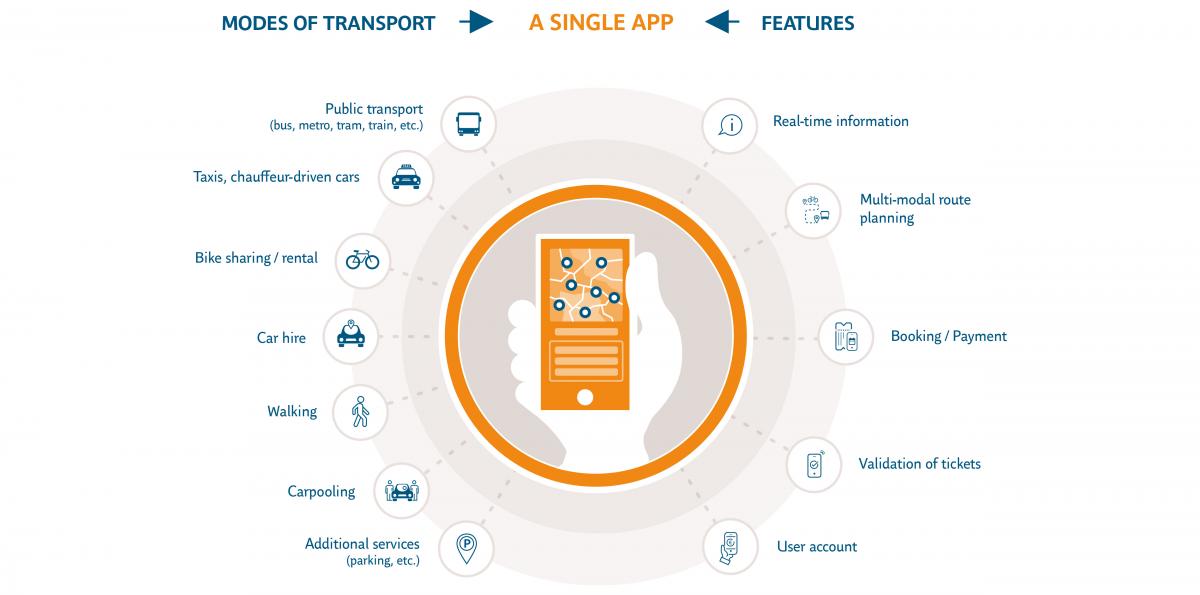 End-to-end support to make Maas work for the benefit of the public 
We support communities from start to finish:  
Service design: we draw up a roadmap after making a diagnostic analysis of the region (study of mobility practices, identification of objectives, etc.).  
 
Implementation: we roll out an application for commuters and a back-office set-up to manage the service, all of which can be customised to meet the specific needs of communities.  
 
Operation: our expertise covers the management of the various mobility operators and financial flows, the relationship with the commuters, and the analysis of usage and travel data.
Our offer is comprehensive, with the operation of both physical and digital services.  
As mobility must be accessible to as many people as possible, RATP Dev operates both physical services (sales offices, call centres) and digital ones (mobile apps, websites). We ensure consistency and complementarity across these various channels in order to guarantee continuity of service to passengers.
 
A mobile application for passengers
Information and alerts
Multimodal route planner
Booking and payment
Single User account
A range of services for local communities
Management of mobility operators
Marketing & customer experience
IS and back-office systems management
Reporting and data analysis
Over 50,000
average openings per month on the Irigo app (Angers)
Over 3 Million
unique users of the BonjourRATP app each month (Ile-de-France)
2
awards for the TAC Mobilités app (Annemasse): Public Transport Day Challenge Award and Digital Mobility Award by Ville, Rail & Transports

Maas: a natural extension of RATP Dev's existing expertise as a multimodal and digital operator  
TAC Mobilités: the cross-border MaaS set-up between Annemasse and Geneva. 
RATP Dev launched the TAC Mobilités app in January 2019 in the Annemasse and Geneva urban area, targeting more than 300,000 local residents. Passengers can find out about all the modes of transport available (train, tram, bus, taxi, carpooling, ride-sharing) and buy tickets in France that are valid for a France-Switzerland journey. In order to reach all the targeted population segments, RATP Dev not only operates the digital service, but also a physical agency called Maison de la Mobilité, where users can talk to our teams and find out about all the mobility services available.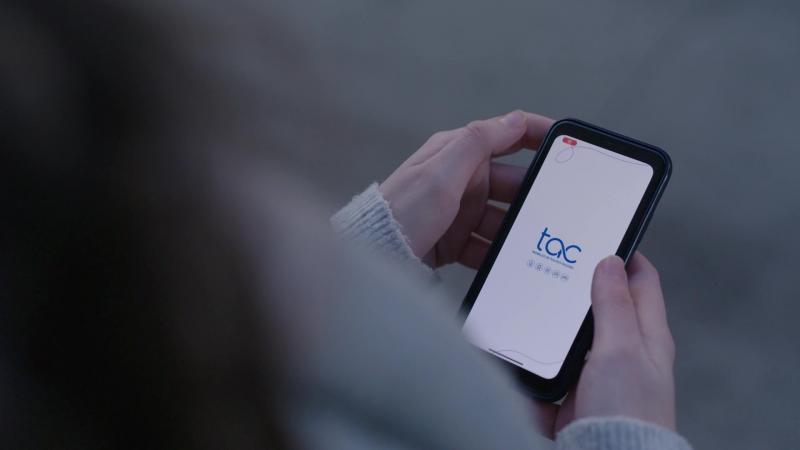 The Bonjour RATP app: the RATP Group's MaaS set-up in Ile-de-France. 
The Bonjour RATP app is THE solution for Ile-de-France residents to get around. This all-in-one application lets users buy or top up their public transport tickets, unlock a self-service rental bike or a self-service scooter, book and pay for their chauffeur-driven car. The mobile app has proved a great success with more than three million unique users per month and more than 14 million route searches. The app is available in 10 different languages.