Challenge
The right to travel is a fundamental freedom,and ensuring that all have access to that freedom is of utmost importance. That is why FlexCité has set up paratransit and on-demand services in partenership with local communities.
Promote mobility for people with disabilities 
Adapt to all types of travellers and special circumstances
Ensure very frequent service with our pooled mobility platforms
Solution
Offering optimal, quality DRT service at the best price, and helping people with disabilities maintain or regain independence through high-quality, customized, affordable transportation*. That's the challenge RATP Dev's subsidiary, FlexCité, has met head on for over 15 years. It is also a transit system with "Bientraitance" certification for outstanding service.
Passengers are offered customized services in modern, safe vehicles. Constant attention is given to the quality of care. Services are boosted by frequent pick-up times and effective management from pooling various transit providers.
*FlexCité operates 3 PAM services out of the 8 existing ones: PAM 91, PAM 93 and PAM 95.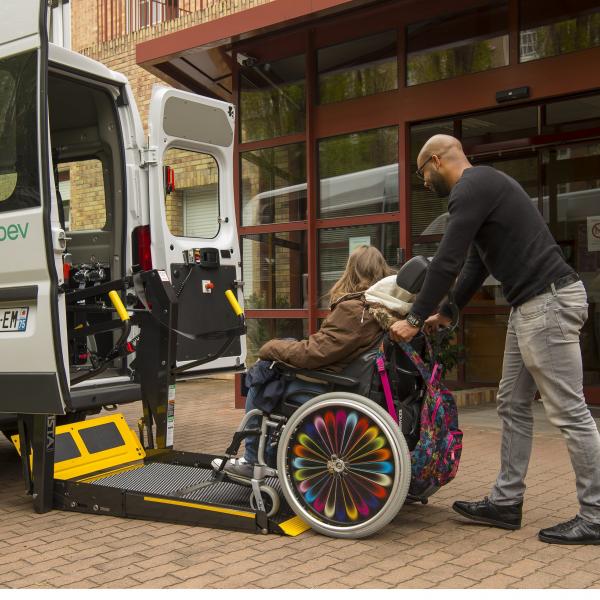 "I make about 40 trips a month. Today I can go to my workplace in peace and quiet thanks to a team of very friendly and professional drivers."
Didier Delafosse
PAM 91 customer
Learn More
FlexCité
Laure Chiron-Redon
Director
Contact us