Challenge
Linking and vivifying key business and social districts in Arizona's second-largest city.

Offering environmentally friendly transportation solutions.

Planning line extension and further development of the tram system.
Solution
Tucson's first tram, Sun Link, opened on July 25, 2014. It runs from the University of Arizona to Mercado via the Main Gate business district, historic Fourth Avenue, and the downtown area. That makes it a mainstay of the city's economic, social, and cultural life, all now wheelchair-accessible.
RATP Dev was chosen from the outset to maintain and operate the line. Well before the July 2014 inauguration, teams from RATP Dev's American subsidiary worked closely with the Tucson authorities. In particular, they hired and trained staff to ensure the best possible service from day one.
The tram was enthusiastically embraced by residents and students alike. It's considered a successful example of urban planning that gives special consideration to individual mobility and the environment. The success is billed to continue as the tram is further developed in the near future. Sun Link is truly a lever for economic growth. In 2015 it received the Excellence Award for Outstanding Transit Organization at the annual conference of the Arizona Transit Association (AzTA) and the Arizona Department of Transportation (ADOT).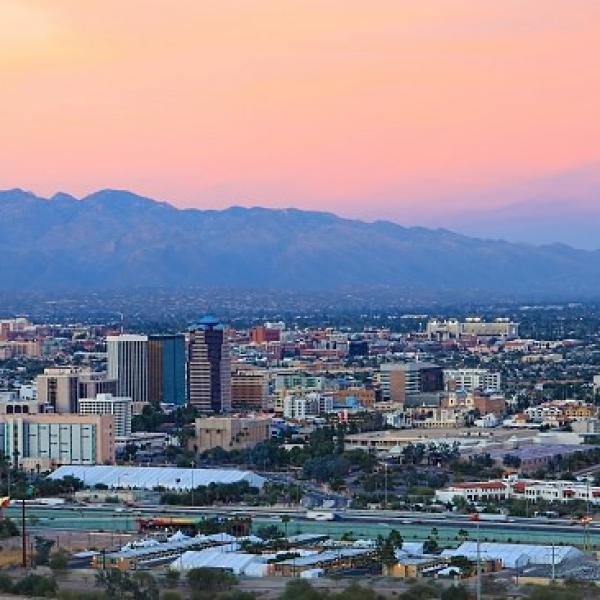 "RATP Dev […] has a solid team of managers with genuine experience in opening and operating trams. But above all, they harmonized with our needs. […] They are truly dedicated to meeting each of our requirements with a tailored approach."
Shellie Ginn
Administrator at the Tucson Department of Transportation
Learn More
RATP Dev North America Rail (Sunlink)
Steve Bethel
Vice President RATP Dev North America Rail
Contact us