A promising mode of transport
Driverless mobility is no longer a futuristic dream... Now it is a reality! This technology accelerates the development of smarter and more sustainable cities, addressing current and future mobility issues. The development of driverless vehicles presents an opportunity for new complementary transport services:
Mobility needs not met by existing public transport services: sparsely populated areas, low ridership areas, first-mile/last-mile transport, etc.
A more adaptable and flexible service allows for a better match between supply and demand and a "door-to-door" public transport service.
Little by little, this trend is being rolled out to new types of vehicles (driverless taxis, buses, trams, etc.). When it comes to public transport, the driverless shuttle remains the emblematic example.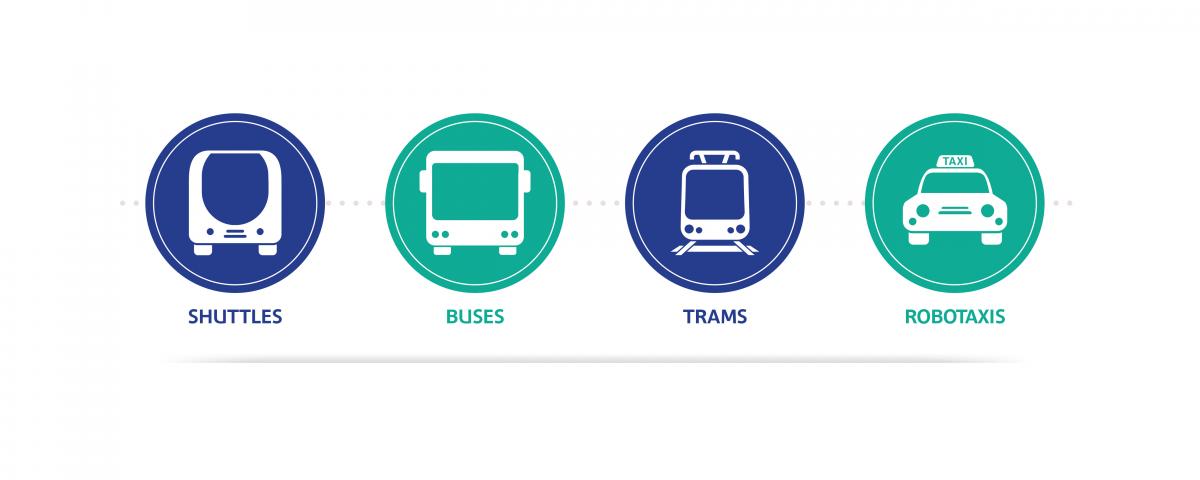 Ratp dev is helping cities roll out their driverless mobility services
Driverless mobility is one of RATP Dev's innovation priorities. RATP Dev is committed to working with cities and public transport authorities—assisting them every step of the way from designing the service to operating it. Aware of the challenges of such innovation, RATP Dev approaches each project taking into account the specific characteristics and needs of the city in question and its existing transport network. Passenger safety is always our priority. 
In addition to experiments carried out over specific periods of time, RATP Dev is committed to the next challenge of driverless mobility, i.e. its sustainable integration into the day-to-day operation of transport networks.
 
Service design
Feasibility study
Safety analysis
Choice of vehicle
Service sizing
Cost analysis
Service implementation
Management of site-specific legal aspects (private or public)
Training local staff
Programming the vehicle
Setting up the dedicated infrastructure
Operation and maintenance
Tailoring the transport offer to local needs
Day-to-day operation
Supervision and conduct of maintenance 
Acceptability surveys
Marketing initiatives specific to this type of operation  

In numbers 
RATP Dev and the RATP group are ready to support their customers on the road to driverless mobility, with a convincing track record since 2016 :
10 000+ km
covering over in driverless vehicles
100 000 +
passengers transported
Successful experiments
Ratp dev and the ratp group already operate several driverless vehicle services with very satisfactory results, including:
In Vincennes, the driverless vehicle offers a mobility solution for everyone between the Town Hall, the Floral Park, and the Porte Jaune in the heart of the Vincennes Forest (for families, the elderly, people with reduced mobility, etc.).
Three shuttles run on weekends, from 2 p.m. to 5.30 p.m., serving 8 stops in an open setting (with pedestrians, joggers, cyclists), and even shared with road traffic on one section of the route. Since 2018, more than 35,000 passengers have already travelled on these shuttles in previous phases of the project! 
Photo credits : © Bruno Marguerite / RATP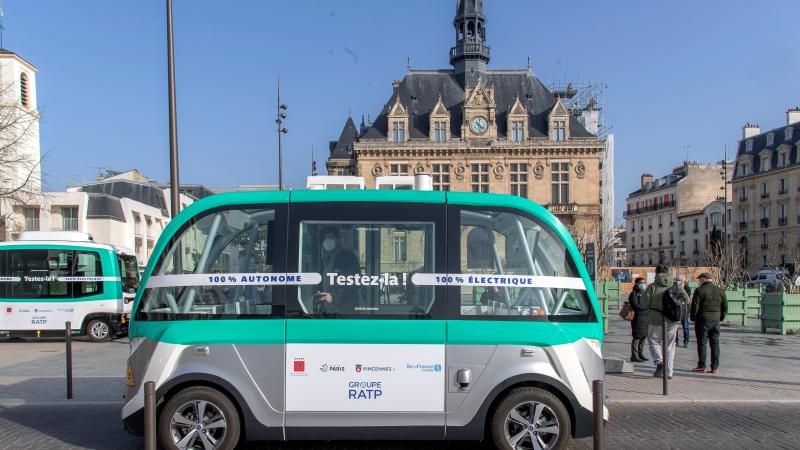 Driverless shuttle-on-demand in the ArchParc business park
In the Archamps business park, a driverless electric shuttle is proposed as an alternative to personal vehicles. The proposed service works on demand. Passengers use a mobile app to choose the departure and arrival points of their journey. The results of the first test phase: 1,000 kilometres travelled and 87% of people enthusiastically welcoming the arrival of the shuttle.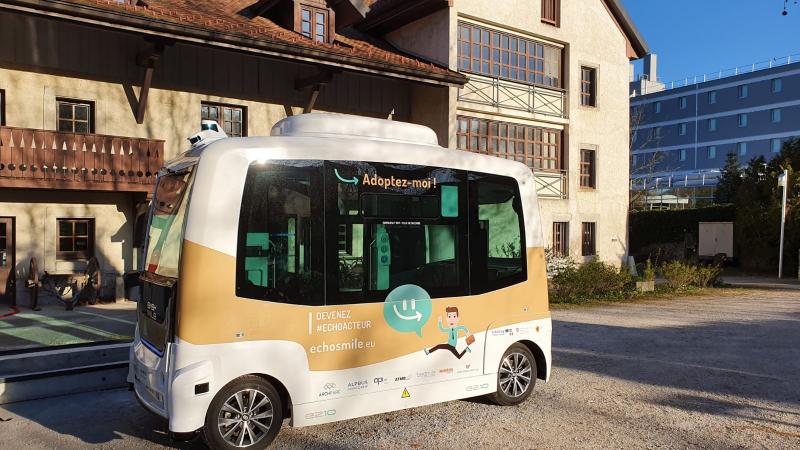 Driverless experiment on bus route 393
Since November 2020, the RATP group has been carrying out tests with a driverless bus at the Créteil bus centre. The aim is to gradually integrate the driverless bus into an existing conventional bus route, so that this driverless technology can be used to increase the transport capacity of the network. 
Photo credits : © Hamdi Chref / RATP