Simpler, digital ticketing solutions 
Today, public transport users can choose how they buy their ticket. Digital technology enables them to pay for and validate their journey directly with their bank card (Open Payment) or their smartphone (M-Ticketing). Transport networks are constantly innovating to optimise ticketing systems and simplify the purchase and validation of tickets, reduce waiting times at ticket offices, and cut down on fare evasion. The roll-out of these innovative solutions also helps operators better know and understand passenger flows by analysing the securely collected data.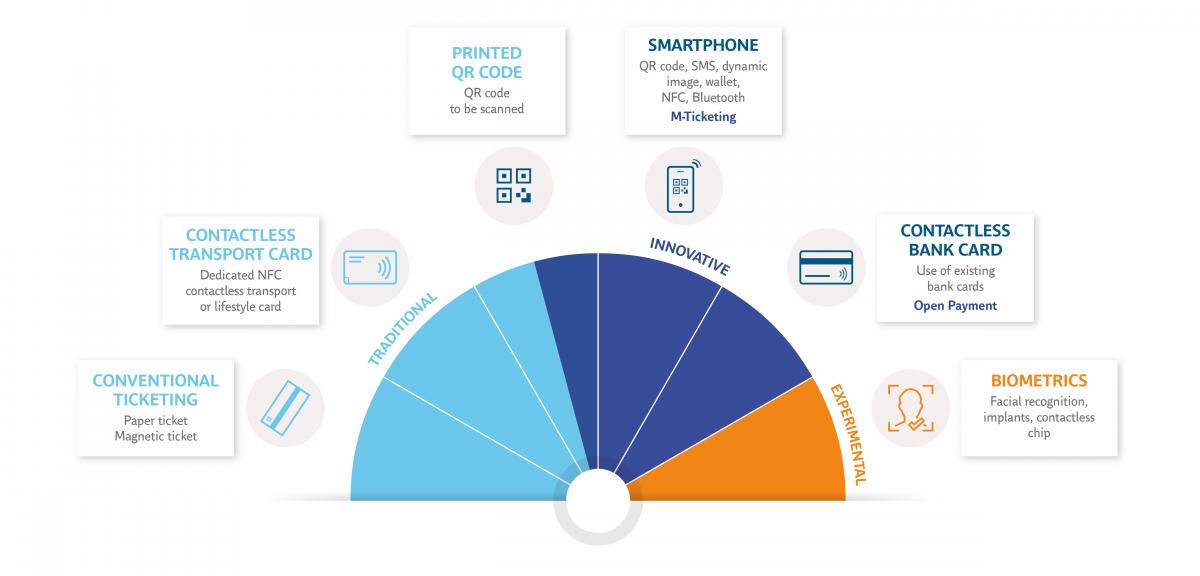 Paving the way for a successful ticketing transition 
RATP Dev is a preferred partner for local authorities wishing to implement and operate innovative ticketing solutions.
Designing or upgrading a ticketing system involves choosing from among a wide variety of new technologies, suppliers, and organisations. In addition to operating and maintaining ticketing systems, RATP Dev helps local authorities successfully complete each stage of their ticketing projects: choice of technologies, IS architecture, purchase, installation of equipment and entry into service.
On all technologies
Conventional ticketing, M-Ticketing, Open Payment, server centric/card centric, etc.
At all stages of ticketing projects
Choice of technologies, IS architecture, purchase, installation, entry into service, operation & maintenance
On any scale
Infrastructure, IS, support, operation, customer experience
On all modes of transport
Metro, bus, tram, bicycle, etc.

In figures
We have helped implement M-Ticketing and Open Payment ticketing solutions and operate these new technologies on many networks:
14 networks
equipped with M-Ticketing solutions in France
Less than 2 months
to roll out a passenger information and M-Ticket solution in Angers
$32.9 billion
worth of contactless transactions worldwide in 2020 (with annual growth of nearly 50% expected between now and 2027)
Focus on three success stories
RATP Dev has successfully rolled out several innovative ticketing solutions, including:
 
The modernisation of the ticketing system in Brest (Bibus). 
An overhaul of the ticketing system on the tramway line, the 17 bus lines, and the urban cable car has made it possible to move beyond paper transport tickets. Passengers can now avail of Open Payment or the smartphone payment and validation solution (M-Ticket). They can also buy their tickets on the Bibus website.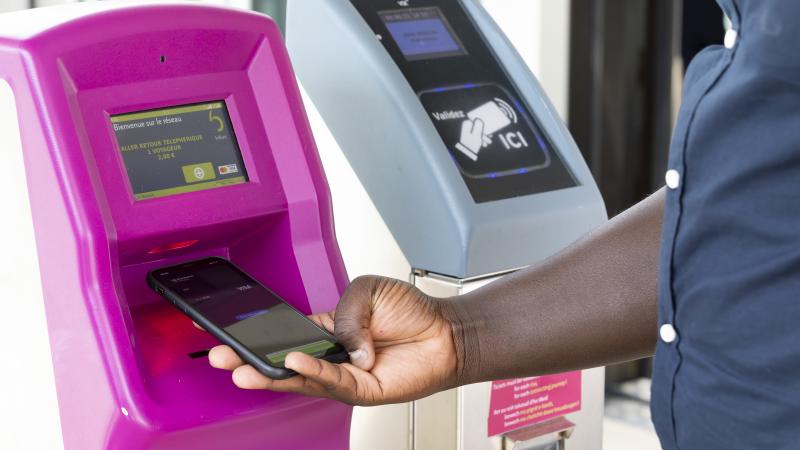 M-Ticketing and the e-shop in Angers (Irigo). 
Within the space of a few weeks, RATP Dev rolled out two new digital alternatives for buying tickets: the M-Ticket via the mobile application and the e-shop on the website. The M-Ticket is now available across the entire Irigo network. To minimise the cost of investment, the equipment was transferred between trams and buses. Passengers can buy their ticket from the Irigo application and validate it on board.