Challenge
Safety and simplicity for users.

On-demand transportation to get around the surrounding areas more easily.

Environmentally-friendly mobility solutions.
1,6
million passengers per year
12
regular routes and 451 stops
Solution
Vienne Mobilités is the RATP Dev subsidiary that operates the L'va transit system. It deploys many mobility solutions to keep public transit pleasant for Vienne residents.
Refillable passes, real-time information at bus stops, and modern equipment all make travel a breeze. Rural areas are serviced and traffic is eased in downtown areas with sustainable electric, hybrid, or natural gas buses. Vienne Mobilités continues to surprise local travelers with its carefully considered solutions.
The RATP Dev subsidiary has added four on-demand transit routes, with a reservation platform open Monday to Saturday. The set fare is the same for both disabled and non-disabled users.
Since December 2016, there has also been an on-demand transit service specifically for companies.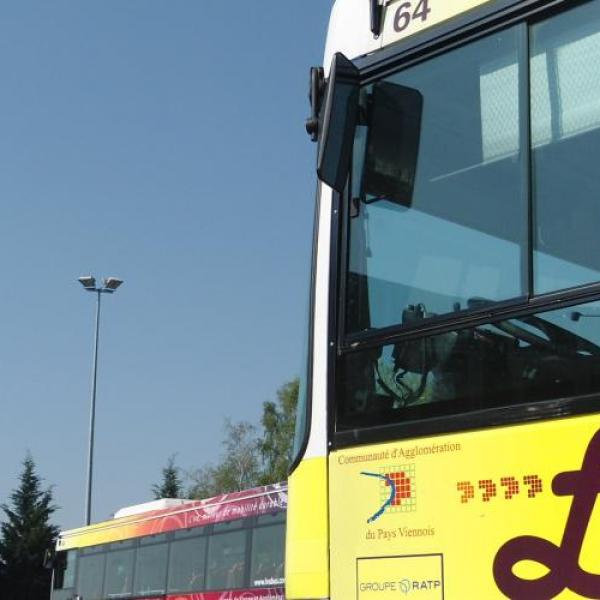 Your future. Our destination.
Learn More
Vienne Mobilités
Sophie Malmanche
Director
Contact-us