Challenge
Linking a small community to its region's economic hubs.
9
regular routes in the Busval d'Oise department transit system
2
million kilometers covered in the first year
Solution
Magny-en-Vexin is a small municipality nestled in a far north-west corner of the department of Val-d'Oise, on the very edge of greater Paris area. The community is home to 5,500 inhabitants from four villages spread across 14 square kilometers, making it the department's tenth most extensive municipality.
It is thirty kilometers from the department capital, Cergy-Pontoise. Transport Interurbain de Magny-en-Vexin, TIM BUS for short, has two regular buses that cross the department on two different routes. Seven other runs service larger cities like Aincourt, Mantes-la-Jolie, and St-Cyr-en-Arthies.
TIM BUS services 294 stops, including 59 towns, 24 schools, two university campuses, and six train stations tying into Paris' express regional train system. It is operated by a company of the same name, founded in 2000 following the merger of Groupe Giraux and Cars Grisel. Since 2009 it has been a subsidiary of RATP Dev and Lacroix Group, under the board direction of RATP Dev.
TIM BUS encouraging good citizenship on-board
TIM BUS goes to schools to teach children about good citizenship and safety in public transportation. An animated short is followed by safety practice exercises. This endeavour uses materials prepared in conjunction with the local school board and associations that raise awareness about accident prevention or first aid, like Prévention MAIF and Cahier de Route.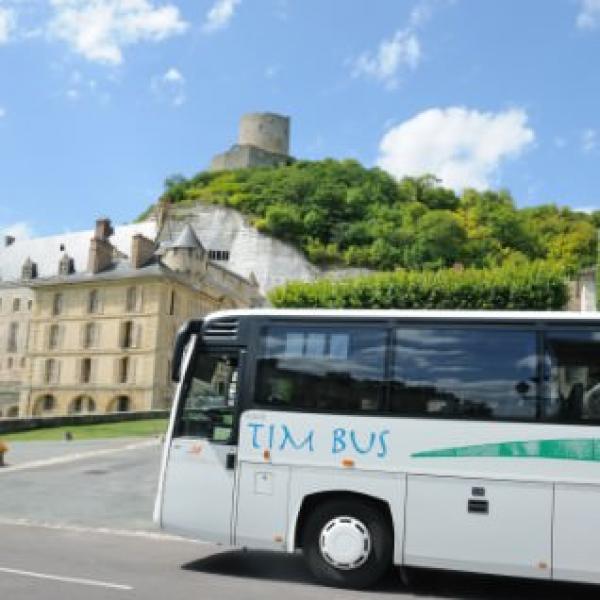 Your future. Our destination.
Learn More
TimBus
Claudia Lia-Aragnouet
CEO
Contact-us